Homeschool 101 Consultations
Curriculum Consultations
High School Guidance Consultations

High School Transcripts

High School Diplomas
Report Cards
Workshops
Consultations now available via Skype.
Let me help your family homeschool no matter where you live. Contact me to schedule your appointment.
Homeschool 101 Consultation: This consultation will give you all the information you need to get started homeschooling in the state of Florida and is perfect for new homeschool families or families who are considering homeschooling. During your scheduled time we will go over homeschool laws, curriculum options, annual evaluations, portfolios, and make sure that all your questions are answered. $50
Homeschool Curriculum Consultation: The first step is a meeting with you and your children to review what curriculum you are currently using. Each child will take a learning styles' assessment so that curriculum may be recommended that best works for your child's learning style. During the meeting we will discuss future goals, curriculum types, specific curriculum, and a daily schedule.
Throughout the discussion I will take notes as to what you like and dislike about different curriculum, learning styles, and methods. I work with all types of curriculum: book-based, online, CD, unschooling, student-led, theme units, Waldorf, Montessori, Charlotte Mason, Christian, Secular, and hodgepodge. Before the meeting ends we go over and answer any and all questions you may have in a relaxed and reassuring atmosphere. A few days after our meeting you will receive a detailed email with learning style results, curriculum suggestions, web links, ordering information, and prices. All of this specifically designed for your child and family.
A curriculum consultation is STRONGLY recommended for anyone beginning to homeschool. It can make your life a while lot easier than trying to figure out the mass amount of curriculum and method choices yourself. Why not learn from those who have gone down this path before you?
Curriculum Consultations begin at $100. Each additional child is $30. All receive the learning styles assessment, results, and personalized curriculum suggestions.
Sit and Chat: This is the perfect option for those already homeschooling but just needing a bit of guidance. Meet with Rebecca and discuss your current homeschooling, future goals, concerns, and anything else. Bring work samples or your mid-year portfolio to get feedback and recommendations before the end of the year evaluation. $30 per hour, one hour minimum.
High School Guidance Consultation: Homeschooling through High School doesn't have to be intimidating.  This consultation will give you everything you need to know to homeschool your high school student. We will go over high school credits, transcripts, SAT/ACT, dual enrollment, Bright Futures, curriculum options, colleges, and of course all of your questions answered. $50
High School Transcripts: Let me prepare your student's official high school transcript. As a certified teacher in the state of Florida, I am able to accept coursework, classes, work experience, and life experiences as credits for high school students. This is perfect for talented athletes, aspiring entrepreneurs, and delight directed learners as they get credit for the things that matter most to them even if not studied in a traditional manner. My transcripts have been accepted in every college and high school submitted to including UF, FSCJ, UNF, and FSU. Transcripts are $100 to prepare and $25 each year to update.
High School Diplomas: Traditional high school diplomas for homeschooled students signed by a Florida certified teacher as well as a signature space for the parent. $100 or $50 accompanying a transcript.
Report Cards: Occasionally homeschoolers are asked for report cards to play sports, car insurance, rewards, or whatever else they may need it for. Report cards are prepared based on parent-given grades or traditional score reports of classes. Courses, grades, attendance, and comments are organized into a traditional report card format signed by a Florida certified teacher. $15
Workshops: Workshops available in northeast Florida and I am available to come to your group throughout Florida. Workshop topics include Homeschooling 101, Homeschooling Through High School, Learning Styles, High School Transcripts, Portfolios, and Hands-on Education with Lapbooks.  For a current list of workshops click here.
Consultations appointments are seen in my home office in the north Mandarin area of Jacksonville. Weekend appointments are available upon request.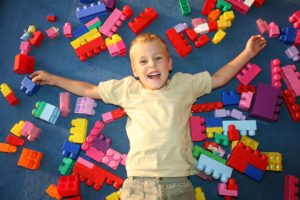 Most families choose to bring their children to appointments so that I may meet them and have a better understanding of how their homeschool operates. I also have multiple children in the house as a homeschool mom myself. A playroom is attached to my meeting room where visiting children usually end up the majority of the time.
Ready to find out more?
Please email SunshineIndividualizedLearning@gmail.com with questions or request an appointment using our appointment request form.