For In-person evaluations, I meet with both the parent and student to review the portfolio together. We  discuss growth, future goals, and ideas as well as answer any questions you may have. The evaluation form will be emailed to you usually the same day.
Evaluation appointments are seen in my home in the north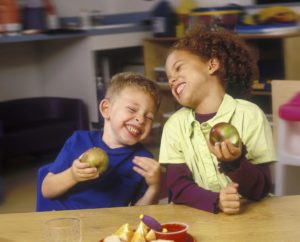 Mandarin area of Jacksonville. Morning appointments are preferred but I am willing to work with any family's schedule. Weekend appointments are also available upon request. For evaluations, I request that you bring at least the student being evaluated. You are welcome to bring any other children as well. I also have multiple children in the house as a homeschool mom myself. A playroom is attached to my meeting room where visiting children usually end up the majority of the time.
In-person evaluations are $45 for the 1st student and $40 for each additional student.
Schedule an in-person evaluation
Evaluation appointments may be scheduled as far as a month or so in advance or within a week depending on my availability.  Please keep in mind that I am busier in the summer months, (evaluation season) and last minute appointments may not be available.